Hello everyone...! I've been so busy the last 2 weeks, so I apologize for my absence! Here is an update and a bit of a haul.
So, in my absence... I've had a very busy life. ;n;
We went to Warped Tour in Orlando, and got to see Taking Back Sunday, Pierce the Veil, Rise Against, and Geoff Rickley (holy crap, he was AMAZING - saw him at the acoustic basement and it was really an amazing experience). It was super duper hot, and we decided to leave early. We had the best papa johns ever. It was soooo gooood! Saturday, we went to Winter Park to get macarons and to have dinner! We also went to the bookstore and got some goodies. :) Sunday kind of sucked, because we sat there and didn't want to get ready to go back to the airport. :c It was so nice to meet up with Pichii in person. She's so awesome and wonderfulllll. (PS - Come back sometime soon...!).
Photos:
Outfit, Bookstore goodie, Geoff, Macarons, Pichii and I x2
After that weekend, I had finals and I had to be out of my on campus apartment by noon on FRIDAY. Can you believe that? Making us take finals and get ready for move out? Whatever. I got out in time, and I'm done with that place! Hehehe. I can't wait to move into my new apartment. When I get that totally situated, I'll definitely do a room tour for you guys. I should be there for at least a year, so yeah.
On the way home, my mother and I stopped in PSL at their Ulta and Michael's. The Halloween goodies are in stores, so I can get room decorations and fun stuff! Yayyy!
Stuff in the photo:
Scarf my mum got me at Nordstrom's, Halloween Beads, Halloween melty beads, two vinyl figures (one's a cat witch, for Pichii!, and ones a bat :3), two nail sets from Revlon... I think they are called Moon-something, and I forgot the other...!, glass bottle with bat label.
On this most recent Saturday, I had to go BACK UP TO ORLANDO (which was fine with me), to drop off Milky Planet to its new owner, so I also stopped by AFO! :) I got there pretty late, and I didn't get anything. I only really went to see the cosplays and all that. I got to see a few Lolitas and it was so nice to meet some people! :D I heard that the panel went wonderfully (I am so sad I couldn't go :C ). Here is what I wore... Dreamy Horoscope JSK/headbow/socks, L/S Blouse, CreepyYEHA headband, Delightfully Deviant Bat Wing Clips, JC Damsels.
And... I also ordered a new hoop...! Once again, it's from StellarSunshineHoops. I got it a bit smaller and the tubing that's lighter than the one I have now... I can practice and get use to a smaller hoop now! :D Anyway, I got
this one
. It's super pretty and sparkly. Photos are by StellarSunshineHoops, and the left is detail, and right is one hoop while coiled down.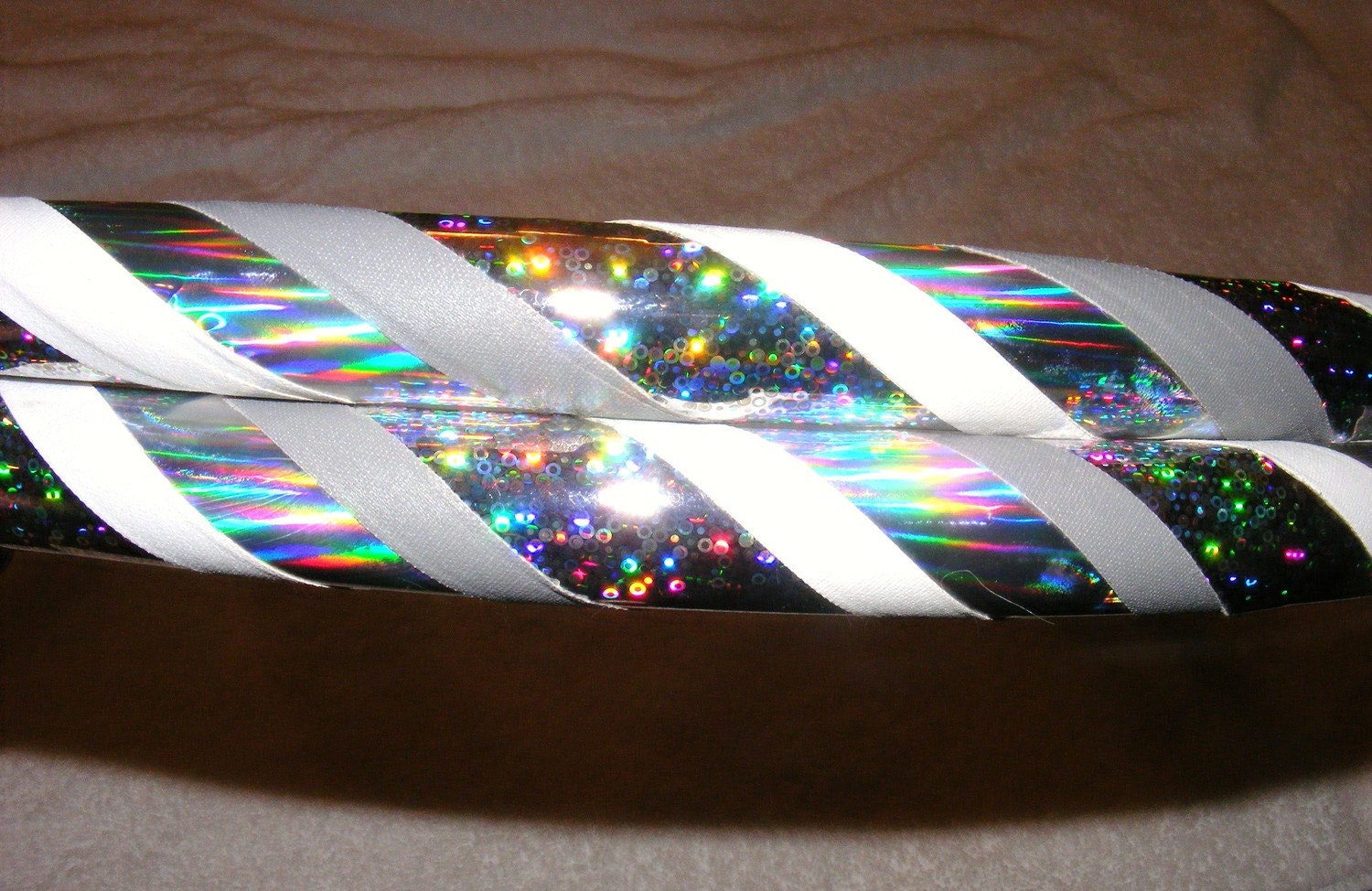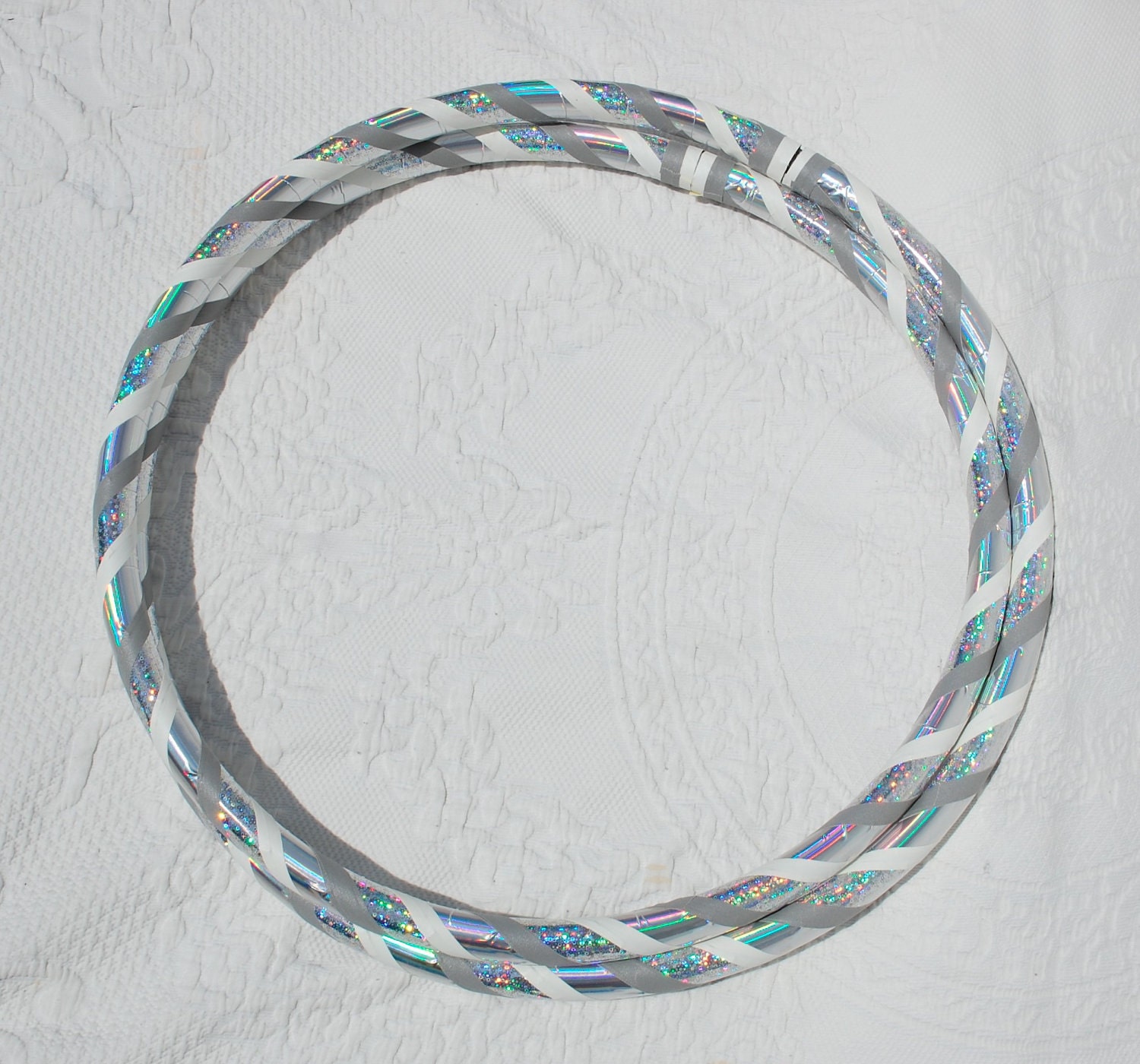 Today, I went to the mall... I had to get some stuff straightened out with my MAC pro card renewal. It's been a ridiculous hassle trying to get it renewed... But it should be all good now... Haha. Anyway, the MAC store here will over ride and give me my discount, since I got renewed it in store there, so I got some foundations for my kit... MAC Pro Longwear in NC15, NW20, NC40, NW40. I am a huuuge fan of mixing and all that, so yeah. :) I also got the MAC Zoom Lash to stick in there, too. I also got to stop by LUSH, so I grabbed my favourite bath bomb and had an awesome fairy bath. It was so relaxing...
Before stopping by the grocery, we also went to urban outfitters and I found some rad shoes for $14! They were originally $60, if I am correct! I don't have any sandals, so this is awesome. :)
I also got to buy 90% of my books that I needed for class. I got them cheaper than what I could get them for at the school bookstore, which is awesome... The last one I need to get is only available through the bookstore though (ugh). I got one of them in today.. :D
Also, EDC Orlando announcements should be coming... Tomorrow! How exciting. I'll definitely be there both days... Can't wait to reserve my ticket.
How have you all been in the last few weeks? I hope everyone has been well and continues to be!